2022
Dawud Abduweli Uyghurturk​, Ying Lu​, Janelle Urata, Christopher C. Dvorak, and Pamela Den Besten. Peerj, 2022
Annamarie Bustion, Ayushi Agrawal, Peter J. Turnbaugh, Katherine S. Pollard. bioRxiv, 2022
Margaret Alexander, Qi Yan Ang, Renuka R. Nayak, Annamarie E. Bustion, Moriah Sandy, Bing Zhang, Vaibhav Upadhyay, Katherine S. Pollard, Susan V. Lynch, Peter J. Turnbaugh. Cell, 2022
Jeanmarie R. Gonzalez, Anna Celli, Antonin Weckel, Miqdad O. Dhariwala, Geil R. Merana, Oluwasunmisola T. Ojewumi, Joy Okoro, Laura R. Dwyer, Victoria M. Tran, Jason M. Meyer, Theodora M. Mauro, Tiffany C. Scharschmidt. Journal of Investigative Dermatology, 2022
---
Chih-Chiun J. Chang, Karina Somohano, Christine Zemsky, Anne-Catrin Uhlemann,
Jeffrey Liebmann, George A. Cioffi, Lama A. Al-Aswad, Susan V. Lynch, and
Bryan J. Winn. Investigative Ophthalmology & Visual Science, 2022
Xiaofan Jin,  Feiqiao B. Yu, Jia Yan, Allison Weakley, and Katherine S. Pollard. bioRxiv, 2022
Chih-Chiun J. Chang; Karina Somohano; Christine Zemsky; Anne-Catrin Uhlemann; Jeffrey Liebmann; George A. Cioffi; Lama A. Al-Aswad; Susan V. Lynch and Bryan J. Winn. Investigative Ophthalmology & Visual Science, 2022
Miqdad O. Dhariwala, and Tiffany C . Scharschmidt. Immunity, 2022
Kathryn E. McCauley, Elze Rackaityte, Brandon LaMere, Douglas W. Fadrosh, Kei E. Fujimura, Ariane R. Panzer, Din L. Lin, Kole V. Lynch, Joanna Halkias, Ventura F. Mendoza, Trevor D. Burt, Casper Bendixsen, Kathrine Barnes, Haejin Kim, Kyra Jones, Dennis R. Ownby, Christine C. Johnson, Christine M. Seroogy, James E. Gern 8, Homer A. Boushey, and Susan V. Lynch. Cell Reports Medicine, 2022
Peter Spanogiannopoulos, Than S. Kyaw, Ben G. H. Guthrie, Patrick H. Bradley, Joyce V. Lee, Jonathan Melamed, Ysabella Noelle Amora Malig, Kathy N. Lam, Daryll Gempis, Moriah Sandy, Wesley Kidder, Erin L. Van Blarigan, Chloe E. Atreya, Alan Venook, Roy R. Gerona, Andrei Goga, Katherine S. Pollard & Peter J. Turnbaugh. Nature Microbiology, 2022
Xiaoyuan Zhou, Ryan Baumann, Xiaohui Gao, Myra Mendoza, Sneha Singh, Ilana Katz Sand, Zongqi Xia, Laura M. Cox, Tanuja Chitnis, Hongsup Yoon, Laura Moles, Stacy J. Caillier, Adam Santaniello, Gail Ackermann, Adil Harroud, Robin Lincoln, Refujia Gomez, Antonio González Peña, Elise Digga, Daniel Joseph Hakim, Yoshiki Vazquez-Baeza, Karthik Soman, Shannon Warto, Greg Humphrey, Mauricio Farez, Lisa Ann Gerdes, Jorge R. Oksenberg, Scott S. Zamvil, Siddharthan Chandran, Peter Connick, David Otaegui, Tamara Castillo-Triviño, Stephen L. Hauser, Jeffrey M. Gelfand, Howard L. Weiner, Reinhard Hohlfeld, Hartmut Wekerle, Jennifer Graves, Amit Bar-Or, Bruce A.C. Cree, Jorge Correale, Rob Knight, Sergio E. Baranzini. Cell, 2022
Eric Armstrong, Anke Hemmerling, Steve Miller, Kerianne E Burke, Sara J Newmann, Sheldon R Morris, Hilary Reno, Sanja Huibner, Maria Kulikova,
Nico Nagelkerke, Bryan Coburn, Craig R Cohen, Rupert Kaul. The Lancet Microbe, 2022
 Mustafa O¨ zcam, Jee-Hwan Oh, Restituto Tocmo, Tim S. Bugni, Jens Walter, Jan-Peter van Pijkeren.
O¨ zc¸ am et al., 2022, Cell Host & Microbe 2022
Byron J. Smith, Yvette Piceno, Martin Zydek, Bing Zhang Lara Aboud Syriani, Jonathan P. Terdiman, Zain Kassam, Averil Ma, Susan V. Lynch, Katherine S. Pollard, and Najwa El‑Nache. Scientific Reports 2022

Eric Armstrong, Anke Hemmerling, Steve Miller, Kerianne E Burke, Sara J Newmann, Sheldon R Morris, Hilary Reno, Sanja Huibner, Maria Kulikova, Nico Nagelkerke, Bryan Coburn, Craig R Cohen, and Rupert Kaul. Lancet Microbe, 2022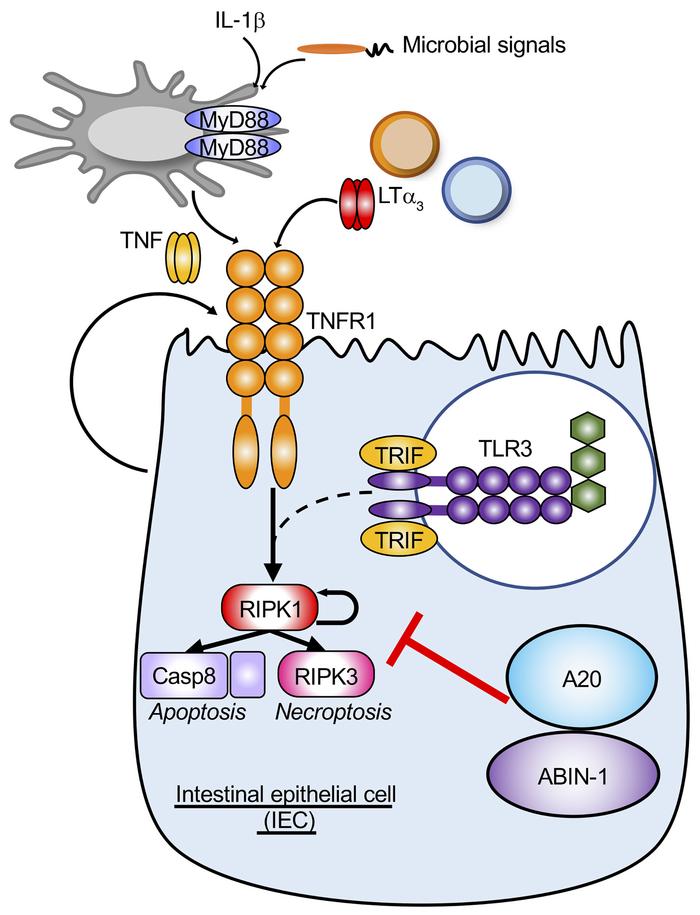 Iulia Rusu, Elvira Mennillo, Jared L. Bain, Zhongmei Li, Xiaofei Sun, Kimberly M. Ly, Yenny Y. Rosli, Mohammad Naser, Zunqiu Wang, Rommel Advincula, Philip Achacoso, Ling Shao, Bahram Razani, Ophir D. Klein, Alexander Marson, Jessie A. Turnbaugh, Peter J. Turnbaugh, Barbara A. Malynn, Averil Ma, and Michael G. Kattah. J Clin Invest. 2022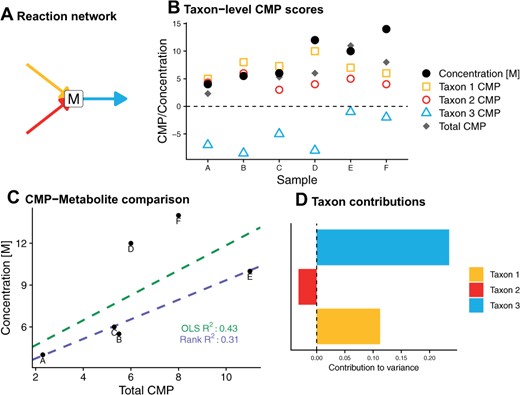 Cecilia Noecker, Alexander Eng, Efrat Muller, Elhanan Borenstein. Bioinformatics, 2022.
Connie W. Y. Ha & Suzanne Devkota, ​Nature Microbiology, 2022
2021
Kathryn E. McCauley, Gregory DeMuri, Kole Lynch, Douglas W. Fadrosh, Clark Santee, Nabeetha N. Nagalingam, Ellen R, Wald, Susan V. Lynch. PLOS One, 2021.
Joshua Ladau, Katrina Abuabara, Angelica M. Walker, Marcin P. Joachimiak, Ishan Bansal, Yulun Wu, Elijah B. Hoffman, Chaincy Kuo, Nicola Falco, Jared Streich, Mark J. van der Laan, Haruko M. Wainwright, Eoin L. Brodie, Matthias Hess, Daniel Jacobson, and James B. Brown. MedRXiv (preprint), 2021.
Zhou Jason Shi, Boris Dimitrov, Chunyu Zhao, Stephen Nayfach & Katherine S. Pollard. Nature Biotechnology, 2021.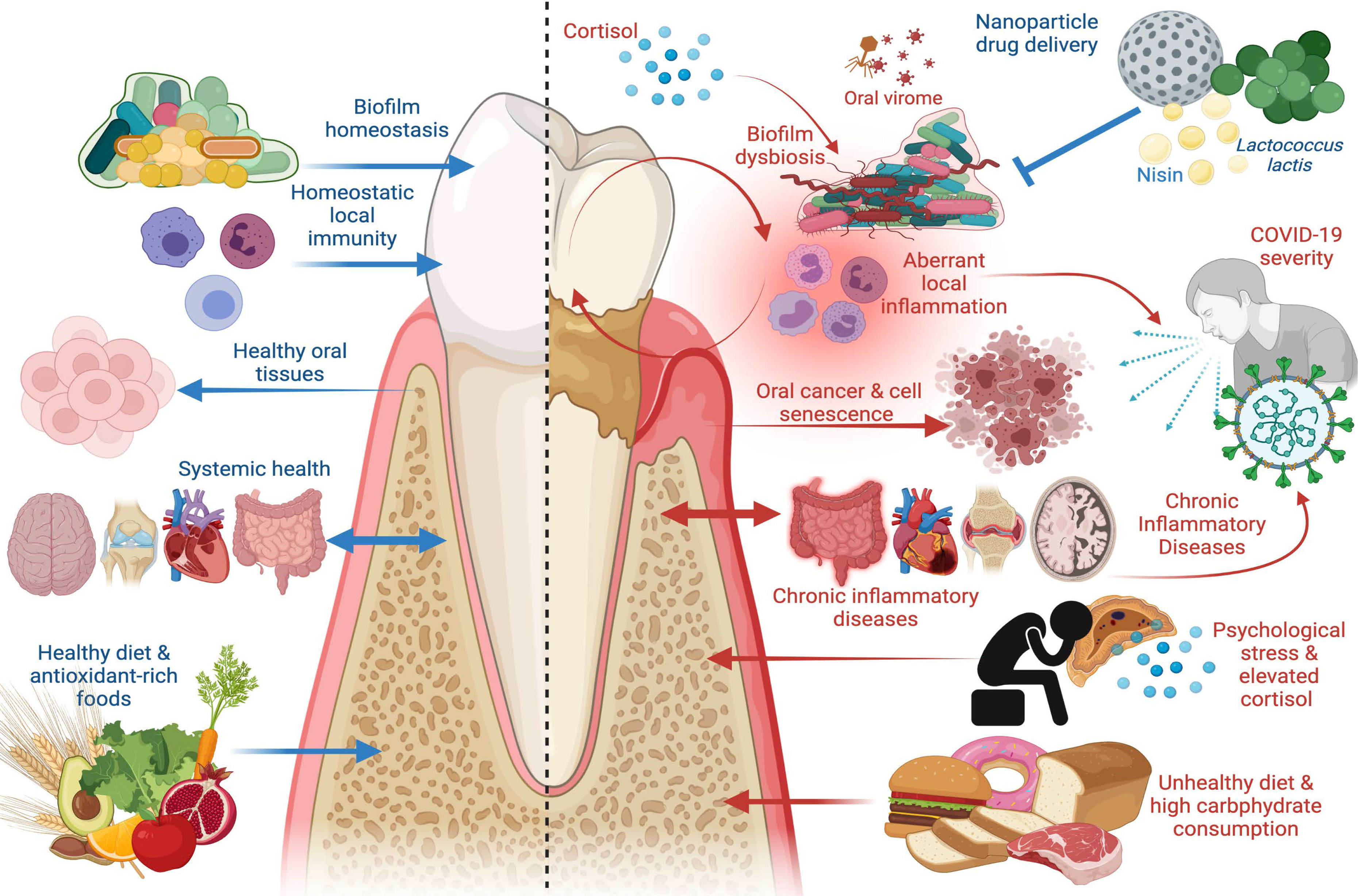 Lea M. Sedghi, Margot Bacino and Yvonne Lorraine Kapila.. Front. Cell. Infect. Microbiol., 2021.
Allan Radaic, Yvonne L.Kapila. Computational and Structural Biotechnology Journal, 2021
Miqdad O.Dhariwala, Tiffany C.Scharschmidt, Trends in Immunology, 2021
Margaret Alexander, Qi Yan Ang, Renuka R.Nayak, Annamarie E.Bustion, Moriah Sandy, Bing Zhang, Vaibhav Upadhyay, Katherine S.Pollard, Susan V. Lynch, Peter J.Turnbaugh. Cell Host & Microbe, 2021.
Joel Babdor, Amy C. Fan, Madina Wane, Berenice Mbiribindi, Alexis S. Mobley, Justine C. Noel & Elaine Kouame. Nature Reviews Immunology, 2021
Kathy N. Lam, Peter Spanogiannopoulos, Paola Soto-Perez​, Allison M. Weakley, Feiqiao B. Yu, Peter J. Turnbaugh. Cell Reports, 2021 
Lea Sedghi, Vincent DiMassa, Anthony Harrington, Susan V. Lynch, Yvonne L. Kapila. Periodontology 2000, 2021
Wendy Fonseca, Carrie-Anne Malinczak, Kei Fujimura, Danny Li, Kathryn McCauley, Jia L , Shannon K.K. Best, Diana Zhu, Andrew J. Rasky, Christine C. Johnson, Jennifer Bermick, Edward M. Zoratti, Dennis Ownby, Susan V. Lynch, Nicholas W. Lukacs, Catherine Ptaschinski. J Exp Med, 2021
Qing Liu, Xiaoli Tian, Daisuke Maruyama, Mehrdad Arjomandi, and Arun Prakash. Am J Physiol Lung Cell Mol Physiol, 2021
Reiner Jumpertz von Schwartzenberg, Jordan E. Bisanz, Svetlana Lyalina, Peter Spanogiannopoulos, Qi Yan Ang, Jingwei Cai, Sophia Dickmann, Marie Friedrich, Su-Yang Liu, Stephanie L. Collins, Danielle Ingebrigtsen, Steve Miller, Jessie A. Turnbaugh, Andrew D. Patterson, Katherine S. Pollard, Knut Mai, Joachim Spranger & Peter J. Turnbaugh. Nature, 2021
Aline Dionizio, Dawud Abduweli Uyghurturk, Carina Guimarães Souza Melo, Isabela Tomazini Sabino-Arias, Tamara Teodoro Araujo, Talita Mendes Silva Ventura, Juliana Vanessa Colombo Martins Perles, Jacqueline Nelisis Zanoni, Pamela Den Besten, Marília Afonso Rabelo Buzalaf. Chemosphere, 2021.
Jeanmarie R. Gonzalez, Geil R. Merana, Tiffany C. Scharschmidt. Cell Host and Microbe, 2021
Matt S Zinter, Caroline A Lindemans, Birgitta A Versluys, Madeline Y Mayday, Sara Sunshine, Gustavo Reyes, Marina Sirota, Anil Sapru, Michael A Matthay, Sandhya Kharbanda, Christopher C Dvorak, Jaap J Boelens, Joseph L DeRisi. Blood, 2021
Allan Radaic and Yvonne L. Kapila. Computational and Structural Biotechnology Journal, 2021
Susan V. Lynch and Donata Vercelli. American Journal of Respiratory and Critical Care Medicine, 2021
2020
AK Pröbstel, X Zhou, R Baumann, S Wischnewski, M Kutza, OL Rojas, K Sellrie, A Bischof, K Kim, A Ramesh, R Dandekar, AL Greenfield, RD Schubert, JE Bisanz, S Vistnes, K Khaleghi, J Landefeld, G Kirkish, F Liesche-Starnecker, V Ramaglia, S Singh, EB Tran, P Barba, K Zorn, J Oechtering, K Forsberg, LR Shiow, RG Henry, J Graves, BAC Cree, SL Hauser, J Kuhle, JM Gelfand, PM Andersen, J Schlege, PJ Turnbaugh, PH Seeberger, JL Gommerman, MR Wilson, L Schirmer, SE Baranzini. Science Immunology, 2020. 
P Kamarajan, I Ateia, JM Shin, JC Fenno, C Le, L Zhan, A Chang, R Darveau, YL Kapila. PLOS Pathogens, 2020
 
Radaic A, Ye C, Parks B, Gao L, Kuraji R, Malone E, Kamarajan P, Zhan L, Kapila YL. J Oral Microbiol. 2020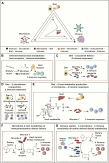 Margaret Alexander, Peter J.Turnbaugh. Immunity, 2020
The iMSMS Consortium (SE Baranzini). Multiple Sclerosis Journal, 2020.
 
Li Gao, Misun Kang, Martin Jinye Zhang, M. Reza Sailani, Ryutaro Kuraji, April Martinez, Changchang Ye, Pachiyappan Kamarajan, Charles Le, Ling Zhan, Hélène Rangé, Sunita P. Ho & Yvonne L. Kapila. npj Biofilms and Microbiomes, 2020
 
Chloe E. Atreya, Peter J. Turnbaugh. Science, 2020
 
Qi Yan Ang, Margaret Alexander, John C. Newman, Yuan Tian, Jingwei Cai, Vaibhav Upadhyay, Jessie A.Turnbaugh, Eric Verdin, Kevin D. Hall, Rudolph L.Leibel, Eric Ravussin, Michael Rosenbaum, Andrew D.Patterson, Peter J.Turnbaugh. Cell, 2020
 
Ling Zou,  Peter Spanogiannopoulos, Lindsey M. Pieper, Huan-Chieh Chien, Wenlong Cai,  Natalia Khuri,  Joshua Pottel, Bianca Vora, Zhanglin Ni, Eleftheria Tsakalozou,  Wenjun Zhang, Brian K. Shoichet,  Kathleen M. Giacomini, and  Peter J. Turnbaugh. Proceedings of the National Academy of Sciences, 2020
 
JE Bisanz, P Soto-Perez, C Noecker, AA Aksenov, KN Lam, GE Kenney, EN Bess, HJ Haiser, TS Kyaw, FB Yu, VM Rekdal, CWY Ha, S Devkota, EP Balskus, PC Dorrestein, E Allen-Vercoe, PJ Turnbaugh. Cell Host and Microbe, 2020
P.H. Bradley, K.S. Pollard. Bioinformatics, 2020
Rackaityte E, Halkias J, Fukui EM, Mendoza VF, Hayzelden C, Crawford ED, Fujimura KE, Burt TD, Lynch SV. Nature Medicine, 2020
 
Bess EN, Bisanz JE, Yarza F, Bustion A, Rich BE, Li X, Kitamura S, Waligurski E, Ang QY, Alba DL, Spanogiannopoulos P, Nayfach S, Koliwad SK, Wolan DW, Franke AA, Turnbaugh PJ. Nature Microbiology, 2020
 
2019
Leech JM, Dhariwala MO, Lowe MM, Chu K, Merana GR, Cornuot C, Weckel A, Ma JM, Leitner EG, Gonzalez JR, Vasquez KS, Diep BA, Scharschmidt TC. Cell Host & Microbe, 2019
 
Levan, S.R., Stamnes, K.A., Lin, D.L., Panzer A.R., Fukui E., McCauley K, Fujimura KE, McKean M, Ownby DR, Zoratti EM, Boushey HA, Cabana MD, Johnson CC, Lynch SV. Nature Microbiology, 2019
N.G. Garud and K.S. Pollard. Trends in Genetics, 2019
 
A. Almeida, S. Nayfach, M. Boland, F. Strozzi, M. Beracochea, Z.J. Shi, K.S. Pollard, D.H. Parks, P. Hugenholtz, N. Segata, N.C. Kyrpides, R.D. Finn. BioRxiv, 2019
 
M. Roodgar, B.H. Good, N.R. Garud, S. Martis, M. Avula, W. Zhou, S. Lancaster, H. Lee, A. Babveyh, S. Nesamoney, K.S. Pollard, M.P. Snyder. BioRxiv, 2019
 
Carmody RN, Bisanz JE, Bowen BP, Maurice CF, Lyalina S, Louie KB, Treen D, Chadaideh KS, Maini Rekdal V, Bess EN, Spanogiannopoulos P, Ang QY, Bauer KC, Balon TW, Pollard KS, Northen TR, Turnbaugh PJ. Nature Microbiology, 2019
 
Soto-Perez P, Bisanz JE, Berry JD, Lam KN, Bondy-Denomy J, Turnbaugh PJ. Cell Host Microbe, 2019
 
Rojas OL, Pröbstel AK, Porfilio EA, Wang AA, Charabati M, Sun T, Lee DSW, Galicia G, Ramaglia V, Ward LA, Leung LYT, Najafi G, Khaleghi K, Garcillán B, Li A, Besla R, Naouar I, Cao EY, Chiaranunt P, Burrows K, Robinson HG, Allanach JR, Yam J, Luck H, Campbell DJ, Allman D, Brooks DG, Tomura M, Baumann R, Zamvil SS, Bar-Or A, Horwitz MS, Winer DA, Mortha A, Mackay F, Prat A, Osborne LC, Robbins C, Baranzini SE, Gommerman JL. Cell, 2019